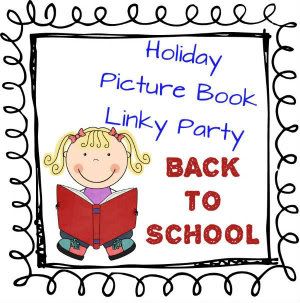 I found First Grade Found Me's Back to School books linky party today and of course I wanted to link up. I have so many favorite back to school books so here are some of them.
This is one of my all time favorite books. Pinkerton the pig always has to be first to do everything and in the end it gets him into trouble. It is the perfect book to teach sharing and taking turns.
This is a beautiful book that fits in perfectly in an early childhood classroom. I always read it the first day of school and explain to my kinders that is ok for them to miss their parents. I also end with giving each child a Hershey kiss in their hands.
This is such a cute book about a teacher's fears about the first day of school. It is great to show the students that they aren't the only ones who are worried about school starting.
This is my newest addition to my collection. I have read it with my nephew and he loves it. I can't wait to use it with my kinders this year.
This is an adorable book about how crayons and kids need to work together to make things better. It is a great book about cooperation.