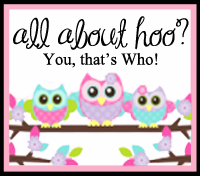 1) Are you a mom? And if so, how many kids do you have?
I am not a mom yet. God hasn't said it is time, but I do have a 4-legged baby named Chloe!
2) What is your most favorite thing about your mom?
The way she is always willing to listen. I call her almost every morning on my way to work just to say good morning and every afternoon at some point just to chat or vent.
My mom, me and her 4-legged baby - Mothers Day 2011
3) Name 3 of your favorite things that you have done with your mom.
-Going on a mother-daughter weekend trip to the mountains
-Going shopping together: We give very honest opinions and know each other really well!
-Talking on the phone with each other
4) Do you have a special gift to give your mom? If so, what is it? Do you dare share?
I do have a special gift for my mom. I have created a personalized photo book from Shutterfly.com with photos of my mom's family in it. It has pictures from when she first had me and then my brother up until this year. I can't wait to give it to her this weekend!
5) What are your plans for Mother's Day?
Go out to eat with my mom; spend time with my mother-in-law